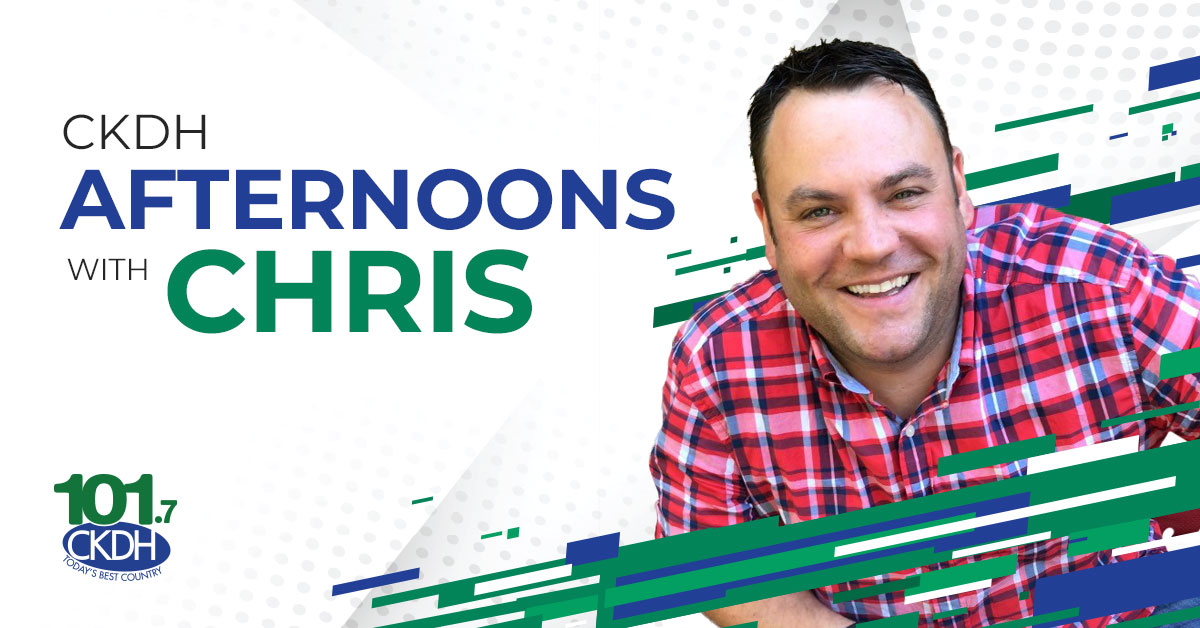 Afternoons with Chris Evans
Join Chris Evans weekday afternoons on CKDH!
Q & A with Chris
Describe yourself in 3 words?
Spontaneous, Compassionate, Outgoing
Something you've done that you never thought you'd do?
Drink champagne from The Stanley Cup
What's one place you want to visit?
Newfoundland
What's the worst fashion choice you ever made?
Socks and Sandals
Where is the most interesting place you've been?
Boston, Massachusetts visiting Sonny Joe White at his home with John Garabedian talking about radio and then going to the home of Aerosmith's manager Tim Collins in the same afternoon then going to an Aerosmith private party at Hard Rock Café that evening and the concert that night.
What movie title best describes your life?
Pump up the volume
What do you do with your free time?
Housework
First album you bought?
Michael Jackson – Thriller
What would your last meal be?
Steak, lobster & bacon wrapped scallops, Atlantic salmon, PEI mussels, corn on the cob, mashed potatoes and beer.
If you could turn any activity into an Olympic sport, what would you have a good chance at winning a medal for?
Bargain shopping